Any design for any occasion
Here at Looney Lizard I believe it is important to provide you the customer with the flexibility to customise any card design for your chosen occasion.
The category the card is displayed in, is to illustrate their potential use and does not necessarily mean that would it be its only use. This functionality gives you, the customer the freedom to personalise your cards, providing you with the flexibility to use a design for a different occasion.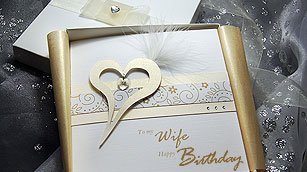 Please use the topic quick links below:
Can I use any card for any occasion?

Yes, certainly all you need to do is change your personalisation's on the product page to match your occasion, it's that simple. Just tick the relevant box to personalise and a text box will appear for you to write your personal greeting in. You can also write "blank" in the box to instruct me to leave out the message altogether.
Does it matter if it's a seasonal card design
No, it really does not matter which card design you wish to change, as all of my seasonal cards are available throughout the year. Providing you are happy to use it for your chosen occasion.
If I have a seen a card I like, can I change the colours?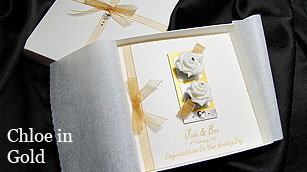 Yes you can change the colours, providing I have them in stock, please contact me before placing your order to discuss your requirements. In some cases where additional materials are required and have to be ordered in, there may be additional costs.
If you would like further alterations to a design beyond colour changes, I do offer a bespoke design service.
If I have a seen a card I like, can I have it in a larger size?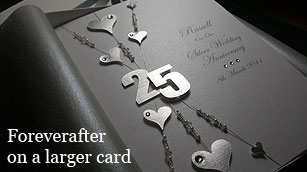 Yes, I can modify an existing design to appear on a larger card size with my bespoke design service. Please bear in mind that up scaling a design to a larger card will increase the cost; please contact me for further information.
I am after a particular design theme but cannot see anything relevant; would you be able to make me one?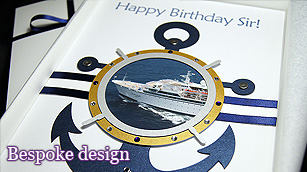 Yes, with my bespoke design service I can design and create you a card to your specifications. This is a popular service and if you would like to see examples of previous bespoke cards please contact me.
Alternatively please visit my facebook photo album to see some examples.
Why are you so flexible?
As each card is made to order, in most cases small variations do not take any extra time or materials. Changing the colour or using a card for a different occasion is simply a case of tweaking a couple of steps in the card making process.
I feel it is important to provide my customers with a friendly and flexible service to ensure they receive a first-class keepsake card. As a specialist handmade boutique, Looney Lizard focuses on luxurious and unique high quality products whilst providing a great customer service.